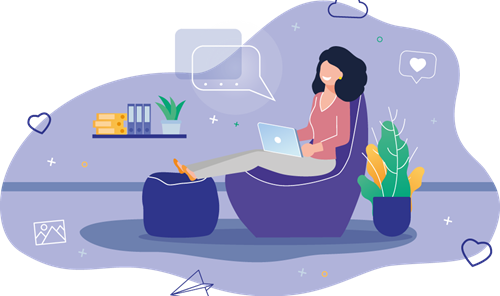 Welcome to the WFH wellbeing guide
At the time of writing, the SAIC team has been working from home for nine months, and the situation looks set to continue for another few months at least. We are committed to following the University of Stirling's steer and the UK/Scottish government regulations as they evolve.
There have been practical implications to working from home (WFH) – making sure we have the right equipment, connectivity, access, furniture etc – which we have hopefully got fairly well sorted by now. If there is anything you're missing, let your line manager or the University IT helpdesk know.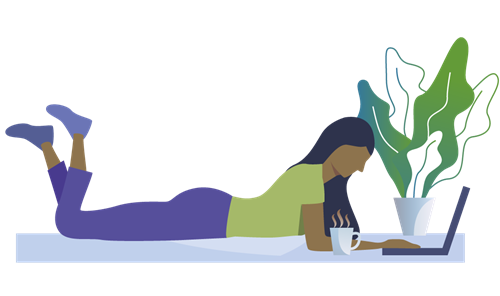 However, as the months go by and we are still not able to come into the office to work together, other aspects of WFH have come to the fore. Some of them may be positive* but others can have a negative impact**
This guide contains some links to useful resources, and some tips for looking after ourselves and each other while working as a physically distanced team. Remember, the challenges of working from home are different for everyone. There's no right or wrong; the best thing is to figure out what works for you!
* Like not having to commute, lunchtime walks from home, flexibility, seeing more of one's children or partner.
** Like a sense of isolation, screen fatigue, a lack of boundary between work and home, seeing more of one's children or partner...
We asked our colleagues how they were dealing with the strains of working from home, and what advice they could share. Below is a list of everyone's suggestions:
Get up early and get properly dressed every day, as if you were going into the office.
Alternatively, allow yourself some 'dress-down days' – if you don't have any meetings, it's perfectly OK to be in your dressing gown with your laptop in your actual lap!
Introduce a structure for switching into work-mode in the morning and switching off when the day is done. Some people go out and move the car, or walk round the block, to imitate their daily commute and get their head into the right space.
Make sure your working area is fit for purpose, with ergonomic seating, footrests, dual screens, a closed door, or whatever else you need to be comfortable.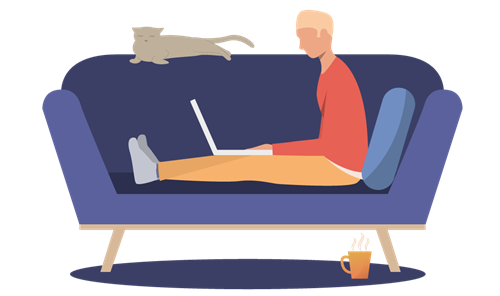 Manage your diary so that you set aside regular, meeting-free days if possible – MS Teams and Zoom meetings are notoriously more draining than face-to-face equivalents.
Sometimes a Teams call may not be necessary – why not pick up the phone for a quick chat instead? Walk-and-talk meetings can work well, too.
Make sure you take regular breaks – some of us find shorter, more frequent breaks are necessary when working from home. Some people set an alarm that beeps to remind them when they've been sitting still for too long!
The same goes for taking annual leave. It may be less tempting to use those days off, seeing as we can't actually go anywhere – but it's still important to get some proper time away from work, and if you don't use them, you may lose them.
Get fresh air, daylight and exercise every day if you can. Whether it's a walk, a run, online yoga classes, star jumps, or just a circuit round the garden, many of us find it makes a huge difference to how we feel.
If you live close to a colleague and can meet up for a socially distanced walk, that can be a really refreshing alternative to an on-screen meeting.
At the end of the day, close the door to the office if you're able, log off both physically and mentally, and don't keep checking emails and messages into the evening unless that suits your routine and you're working flexibly. Working from home should not mean living at work.
Finally, we all have 'off days' and that's OK. It's harder to tell how people are doing when you only see them on a screen – so when WFH, it's even more important than usual to give each other a bit of leeway and support where needed.
The University of Stirling's Employee Assistance Programme (EAP) offers free, confidential advice to employees and their immediate family members. Resources include counsellor support and information services for issues such as work stress, depression, marriage and relationship issues, legal concerns, coping with change, parenting issues, financial problems, and many more. You can access the EAP 24 hours a day, 7 days a week, 365 days a year. Call free on 0800 085 1376.
Mental Health at Work has gathered a toolkit with links to a variety of free resources and guidance – you can find it here.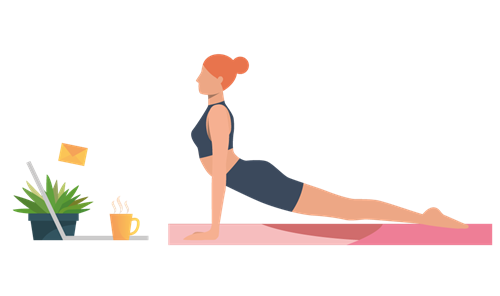 Breathing Space is a free, confidential phone service for anyone in Scotland experiencing low mood, depression or anxiety. Phone: 0800 83 85 87.
Mind provides advice and support to empower you if you are experiencing a mental health problem. Phone 0300 123 3393, text 86463.
Hays also offers free, online training courses on giving staff the tools they need to overcome stress and improve their mental health. You can sign up here.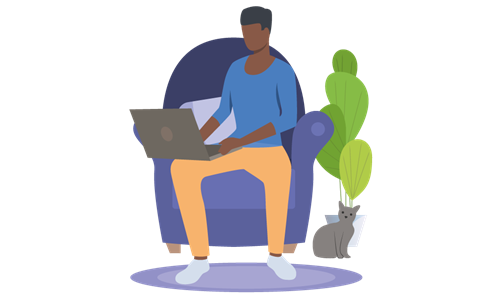 As you may know, we commissioned a series of webinars with Brian Costello of HeadStrong, to help people in our network to cope with unprecedented times. You can access the six videos here: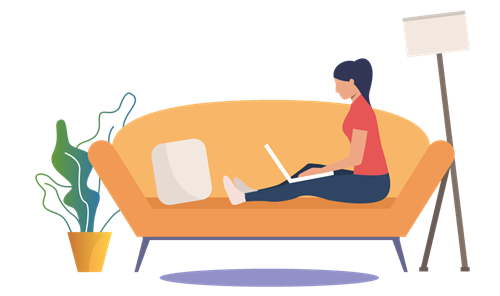 Whatever issues you may be facing with WFH, the chances are you're not the only one. So, let's keep sharing our troubles, tips and triumphs with each other – it will stand us in good stead even when we're no longer working from home.
Download this guide as a PDF
Self-care means giving yourself permission to pause

Cecilia Tran