Funding opportunity: DASA
The Defence and Security Accelerator (DASA) is part of the MOD and was launched in December 2016. DASA finds, funds and exploits ideas that might benefit the Armed Forces and/or national security.
To date, funding has been agreed for 71 projects in Scotland with a total value of £11.8m. 
Primarily DASA funds projects between Technology Readiness Level (TRL) 2 and TRL6. DASA provides 100% full economic cost funding. The innovator retains their intellectual property and DASA does not take equity in companies. All sizes of organisations are welcome to apply to DASA - businesses and academia; partners are not required for an organisation to apply. We are extremely interested in technology transfer from other sectors including the maritime domain.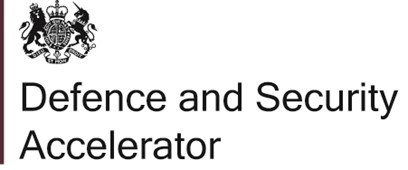 Projects we have previously funded include uncrewed subsea vehicle technology, marine-inspired bio-glues, cleaning technologies for subsea structures, subsea communication including cyber concerns, autonomous resupply in the maritime environment, identification and tracking of objects in the maritime environment and earth observation projects. We haven't yet funded a project on sustenance but we have funded work to produce clean drinking water from other water sources. 
It is easy when thinking about the MOD to consider that our needs are equipment related but it is important to recognise that the MOD is comprised of people and we need all of the resources that a city requires. 
DASA has an Outreach Team of Innovation Partners (IPs) to discuss funding opportunities with you. In Scotland, there are two IPs: Debra Carr and Linda Galloway. DASA also provides access to mentoring and finance services, and in Scotland Anis Mourad is the point of contact. Anis is interested in supporting the business behind the idea. 
If you have an idea which you think might benefit the Armed forces and/or national security, please get in touch.
Discover more about DASA