Laboratory services provider NCIMB celebrates 70 years
In the first of the 'SAIC introduces' series, we would like you to meet our Consortium member NCIMB. Aberdeen-based microbiology, analytical services and biological storage company NCIMB Ltd is celebrating a significant anniversary this year…
NCIMB's Dr Sheila Batchelor says: "Today, the company offers a broad range of laboratory-based services, but at its heart is the UK's National Collection of Industrial, Food and Marine Bacteria, and it is 70 years since the creation of the National Collection of Industrial Bacteria (NCIB) was announced in the prestigious journal Nature. 
Culture collections are an important resource for scientists in industry and academia as they preserve, store, and distribute thousands of microorganisms used in applications such as research and development, manufacturing, and quality control. The NCIB collection was established to focus on microorganisms that are relevant to industry, rather than those of clinical interest, and it went on to merge with the National Collections of Marine, and then Food Bacteria to create the culture collection NCIMB curates today. The National Collection of Industrial, Food and Marine Bacteria might sound like an eclectic mix, but of course there is considerable overlap between what might be considered "industrial", "food" and "marine" when it comes to microorganisms, and the aquaculture sector is the perfect representation of this.
The first curator of the industrial and marine collections was the microbiologist James Shewan, after whom the genus of bacteria Shewanella is named. There are more than 50 species in this genus - some are reported to be a normal part of the fish skin microbiota, while others are regarded as fish spoilage bacteria. However, they are also of interest for other reasons – for example they have been studied with respect to bioremediation and have even been part of a research project on the International Space Station, because of their potential to clean up waste whilst producing electrical power.
This snapshot of one genus, really highlights the value of culture collections in preserving genetic resources for scientists and illustrates that when a new strain is discovered, it impossible to know the value it might have for future generations. Culture collections like NCIMB allow that value to not only be discovered but easily accessed and utilised by others.
Over the past 70 years, NCIMB has built on its industrial remit to become a company that not only supplies strains from its ever expanding culture collection, but also provides essential microbiology, analytical and biological material storage services to support a range of sectors.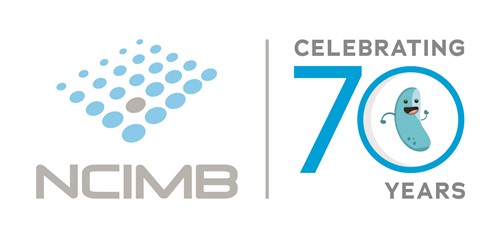 We provide microbial identification of environmental isolates for pharmaceutical and vaccine manufacturers as well as a package of services to help animal feed additive manufacturers meet the EFSA FEEDAP requirements – this includes whole genome sequencing and antimicrobial resistance screening. We also provide the storage required for companies patenting processes that involve the use of microbes and offer an easy way to store an off-site back up for any important microbes that you are working with. Our metagenomics services can help you to understand more about the microbial communities and we have used strains from within the culture collection to develop our own microbial toxicity tests – MARA and LumiMARA. Our analytical services department offers diesel testing as well as monitoring of microbes that can influence corrosion.
We are delighted to have joined SAIC and are looking forward to the opportunity to engage with the organisation and its members. For more information visit www.ncimb.com or contact enquiries@ncimb.com."
Find out more about the SAIC Consortium