In the latest 'SAIC introduces' instalment, we would like you to meet SEM: an environmentally conscious sustainability partner in waste and water effluent treatment.
CEO John Jones explains that SEM was born of a relentless drive to do this differently, to help businesses – and the environment they inhabit – to flourish.
SEM embraces and pioneers disruptive new technologies that process co-products from 'waste' streams, recover nutrients, and deliver innovative water treatment solutions for industry.
This helps to minimise the impact of waste on the environment, but where possible also drives SEM's vision of a circular economy by producing valuable by-products to add value of social, economic and environmental status to their client's waste streams.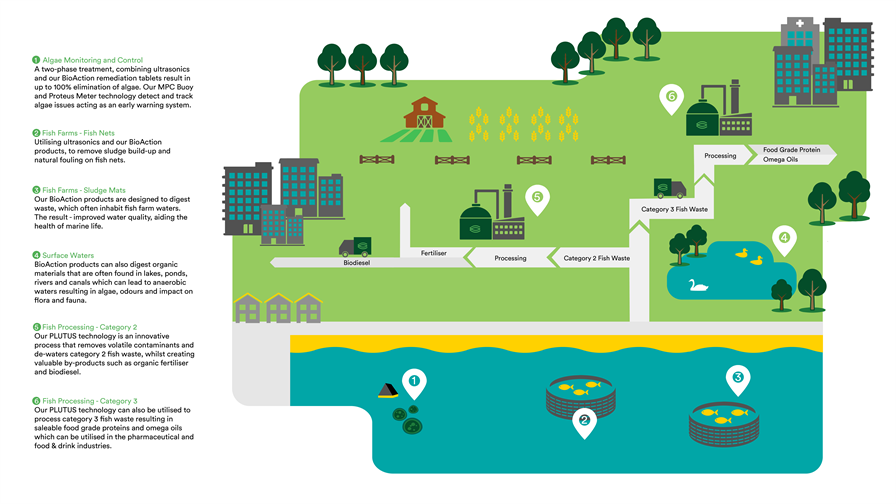 As the blue economy becomes an increasingly important concept that encourages better stewardship of our oceans, SEM has been quick to recognise the importance of responsible fishery practices and sustainable growth in aquaculture.
John Jones says: "The fishing industry has been a staple for our local economy for centuries, which helped to shape Scotland as we know it today. For that reason, we have to support it. Our support also extends to the younger but burgeoning fish farming sector.
"With this in mind, SEM has been channelling its innovation into developing technology that is designed to tackle various challenges that go hand-in-hand with the aquaculture industry. PLUTUS takes what was once an onerous and costly co-product and turns it into a valued commodity by-product. From biodiesel to clean water, we're revolutionising fish processing by generating resources that would otherwise be depleted.
"Encompassing these practices creates a circular process, aiding our number one target of carbon reduction, through eliminating large carbon outputs from trucking and less efficient processing."
SEM has recently announced the opening of their new base, situated in Shetland, which houses their innovative PLUTUS technology. The facility is the first of its kind in the UK and is currently processing fallen stock from local salmon farming companies to recover oils for manufacturing biodiesel. The biodiesel can be used to fuel their fleet vessels, company vehicles and machinery. Recovered solids are also being processed to create a natural fertiliser, which can be used to support Shetland's agricultural sector. This alternative treatment to traditional methods is set to deliver optimum results for the local community and industry, by generating employment opportunities whilst eliminating significant emissions associated with transporting waste to the mainland for disposal.
To find out more about SEM and this innovative solution, please visit their website.
If you're a SAIC Consortium member and you would like your business or organisation to be featured in the 'SAIC Introduces' series, get in touch with Benedikte to get the ball rolling.
Discover more