SAIC Introduces… The Malin Group
In the latest 'SAIC introduces' instalment, we would like you to meet the Malin Group - a SAIC Consortium member that has been on the marine scene since the late 1800s.
With a history dating back to 1899, the Malin Group has become a notable figure in the marine sector, with headquarters based in the iconic South Rotunda on the banks of the Clyde. Building on their specialist shipping heritage, the Group has grown and diversified over the years, now offering a full turnkey service to their clients, from design and development to fabrication and delivery – and everything in-between. This expansion is testament to the company's unfaltering commitment to innovation, always striving to provide new ideas and collaborate across the sector. This creative thirst is teamed with a focus upon excellence; the Group's specialist team are widely recognised as experts in their respective specialisms, with each working to push best practice wherever they can. Across all activities, the Group is pushing for a focus on sustainability in the sector, from cleaner, greener vessels, to new ways of working, in new, technologically advanced spaces.
The Group's ambitious vision to create Scottish Marine Technology Park (SMTP) is a good example, as it will bring together world-leading innovators in the marine industry to collaborate and further marine manufacturing in the UK. This space will also enable scope for research and development, from allied organisations and universities alike, which may push forward the sustainability agenda for the industry. Once complete, the park will include space for several large fabrication facilities as well as opportunities for the supply chain these require, and a deep-water jetty with a 1,100-tonne ship hoist – the largest of its kind in Europe.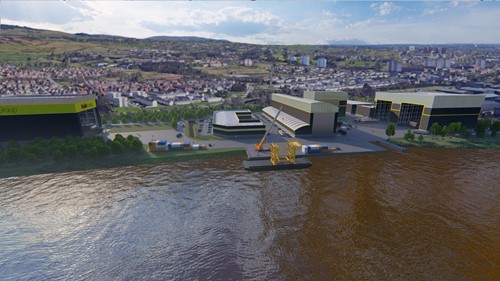 As the groundwork to this vision is laid, with an important grant of local funding recently approved, the Malin Group have also been pushing the sustainability agenda through research and development efforts. Our Malin Marine Services unit, in partnership with the The Scottish Salmon Company and HSSMI, have recently successfully secured funding from the Seafood Innovation Fund. The funding is to support an exciting new project to identify viable, cost-effective technologies for aquaculture work boats whilst reducing Greenhouse Gas (GHG) emissions. The Seafood Innovation Fund is a £10 million programme supporting new ideas to deliver cutting-edge technology and innovation to the UK's fishing, aquaculture, and seafood industries. Administered by the Centre for Environment, Fisheries and Aquaculture Science (Cefas) on behalf of the Department for Environment, Food and Rural Affairs (Defra), the programme encourages sustainable and innovative ideas to bring about seafood security, new partnerships across seafood and technology sectors, and to contribute to strong evidence-based management. This exciting project will produce information that will contribute to creating a cleaner future for the shipping industry.
Sustainability is also at the centre of product development, with the Malin Equipment and Newbuild teams working to create a fleet of cleaner, greener vessel options. This includes a Hydrogen Bunker and Transport ship, a hydrogen fuelled, zero-emission bunker vessel designed to self-load and transport up to 2 tonnes of compressed hydrogen in 6 x standardised 20' ISO containers. Across all other products, consideration is given to supply chain and the importance of local content, with an understanding of the significance of the circular economy.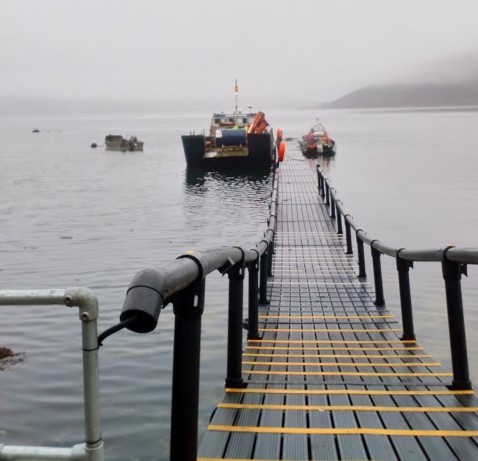 Tied to this, the Group are working with school kids across Scotland to encourage an appreciation of STEM activities, through their Young Engineers scheme, as well as working with Young Enterprise Scotland on understanding the circular economy opportunities within the marine sector. John MacSween, Managing Director stated, 'As an organisation we are passionate about sharing ideas, pushing boundaries, and working together, wherever, whenever, to benefit industry, our clients and the environment. This may be through our corporate social activity, where we work to encourage a love of STEM amongst the next generation, or through pushing best practice in the industry, through product innovation and development. We have an opportunity and a responsibility to push the sustainable agenda where we can – and we work to ensure this stays front and centre of all that we do.'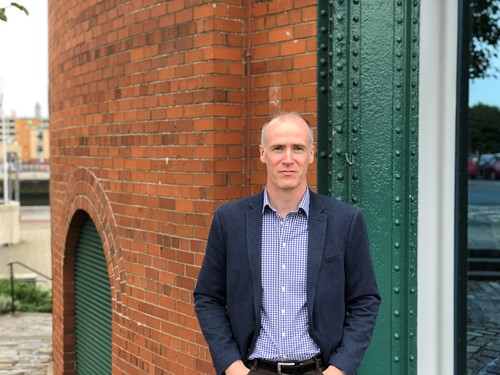 The Group also produce a free, impartial guide, the Heavylift Engineer magazine, on a quarterly basis, which aims to share good practice, engender debate, and encourage progress across the sector.
If you're a SAIC Consortium member and you would like your business or organisation to be featured in the 'SAIC Introduces' series, get in touch with Benedikte to get the ball rolling.
Discover more about the Malin Group