Sustainable Aquaculture Summit
The Sustainable Aquaculture Innovation Centre (SAIC) brings you the Sustainable Aquaculture Summit, taking place on 16-17 May 2023 at the Technology and Innovation Centre in Glasgow.
Join us for two days of ideas, conversations and knowledge exchange focused on three themes:

You can attend both or either day, and you can come along to the conference dinner on the evening of 16 May.
Day 1: The Future of Aquaculture: VISION - £100
Featuring thought-provoking, challenging and novel panel sessions made up of aquaculture experts from across industry, academia and the public sector.  
Networking dinner: Citation, Merchant City, Glasgow - £80
Sponsored by Mowi
Day 2: The Future of Aquaculture: DELIVERY – free
Offering a variety of in-depth, concurrent sessions and workshops.  
Registration is now open! Click the button below to register.
*SAIC reserves the right to prioritise registration for the intended audience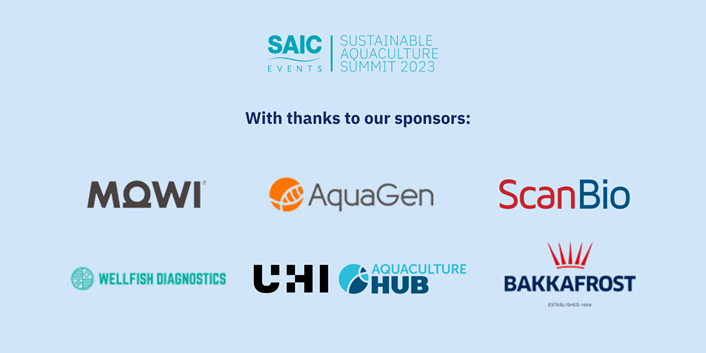 Register now